Standard

Premium

Special/Next Working Day*

Saturday

UK

2-5 days -

FREE

1-2 days -

£3

1 day - £6

On Saturdays -

£11.00

Europe

3-8 days -

£6

-

-

-

Rest of World

8-12 days -

£10

-

-

-
Next Working Day & Saturday Delivery orders are sent via Royal Mail's Special Delivery service and will require a signature.
All orders placed after 3pm will be despatched the following working day.
Product Details
PRODUCT DETAILS
DELIVERY & RETURNS
BRAND INFO
Overview
One of the most popular pens of all time. When the safari fountain pen launched as a children's handwriting pen back in 1980, little did Lamy realise it would gather an international cult following amongst people of all ages. Prized for its affordability, reliability, ergonomic grip, Bahaus-inspired styling and an inexpensive easy-change nib, the Lamy safari truly is a remarkable feat of pen design.
Ink Colour : Blue
Key Features
Made of sturdy ABS plastic
Characteristic front section design
Pen comes with one blue ink cartridge
Can be fitted with a Lamy Z28 converter to enable use with bottled ink
Flexible shiny chrome clip
Delivery & Returns
Delivery Information
All orders placed before 3pm Mon-Fri are despatched the same day (except on a bank holiday), even if your order has personalisation. Orders placed after 3pm, at the weekend or on a bank holiday are despatched next working day.
Please see our delivery page for Christmas delivery deadlines.
UK: We use a Royal Mail tracked service. Standard delivery is free and takes 2 to 5 working days, Premium is £3 and takes 1 to 2 working days. Next working day is £6 and is delivered by 1pm (requires a signature).
International: All international deliveries are passed to your national delivery service. Deliveries to Europe (£6) take 3 to 7 working days, and Rest of the World (£10) takes 7 to 10 working days.
Returns Information
If you are unhappy with your items, they can be returned to us within 21 days of receipt of purchase to be eligible for an exchange/refund (Items purchased for Christmas can be returned by 14th January). The item must still be in a re-saleable condition and returned with proof of purchase. Items that have been personalised cannot be returned unless they are faulty.
Should you receive a damaged or incorrectly dispatched item, please inform us within 7 days of receipt, so we can advise you on the return of the item. Call 0208 731 8610 or email [email protected]. If a faulty or incorrect item is returned, we will refund your postage up to the cost of 1st class recorded Royal Mail. If you are sending items from abroad, please call us for a delivery quote.
Brand Info
Lamy, the iconic German brand founded in the 1930s, has earned a reputation as the 'writers pen'. Adhering to Bauhaus design (form follows function), they have focused on smooth writing and ergonomic features coupled with sleek, simple lines. Their fountain pens are available in a huge range of nib options including those for beginners and left handers, making them ideal for younger writers (Safari is recommended by schools). They offer one easy-change nib to fit the Safari, Al-Star, ABC, Studio and 5 more models.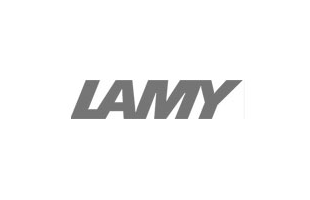 Reviews
Very nice and smooth writing, quick

Written on

Very nice and smooth writing, quick drying ink (important to left-hander!), well engineered clip and airtight cap closure that should last life of pen.

This review was submitted through feefo

I love it so smooth and

Written on

I love it so smooth and easy to write with

This review was submitted through feefo

Great for the price and a

Written on

Great for the price and a smashing way to get back into penmanship.

This review was submitted through feefo

My son is very pleased with

Written on

My son is very pleased with the pen performance.

This review was submitted through feefo

Lovely these pens, so smooth and

Written on

Lovely these pens, so smooth and delightful to write with

This review was submitted through feefo

As good as promised and expected,

Written on

As good as promised and expected,

This review was submitted through feefo

Was sceptical as this is my

Written on

Was sceptical as this is my first Lamyvprn as have always been loyal to another brand but this was recommended to me . I love it!

This review was submitted through feefo

Has fully lived up to expectations

Written on

Has fully lived up to expectations such that I am hoping to buy another!
My only warning is that the black ink seems to blot a little unlike the blue; perhaps it dries a little more slowly.

This review was submitted through feefo

I bought the fine nib and

Written on

I bought the fine nib and it was worth the extra. Lovely to use. Now I have three favourite pens!

This review was submitted through feefo

Amazing to write in as a

Written on

Amazing to write in as a left hander, makes my Parker pens feel like scrap

This review was submitted through feefo

..........................................

Written on

..........................................

This review was submitted through feefo

Its what I wanted - a

Written on

Its what I wanted - a different colour and EF nib

This review was submitted through feefo

There was something wrong with the

Written on

There was something wrong with the nib.
Told to the consumer service and they sent me a new nib.
The pen works very well

This review was submitted through feefo

Very god value but in hindsight

Written on

Very god value but in hindsight wish I had gone for the aluminium version

This review was submitted through feefo

Excellent, I loved

Written on

Excellent, I loved

This review was submitted through feefo

Very satisfied with purchase

Written on

Very satisfied with purchase

This review was submitted through feefo

i really love the

Written on

i really love the pen. Easy to hold and smooth in writing. when I recover from Christmas and other expenses I would like to buy a more expensive pen.
Thankyou

This review was submitted through feefo

EF nib is very nice

Written on

EF nib is very nice

This review was submitted through feefo

it will be better if the

Written on

it will be better if the package can be improved.

This review was submitted through feefo

Brilliant

This review was submitted through feefo

My 9-year old nephew asked for a Lamy fountain pen as a birthday present. I chose this one based on price and colour. It's very smart and he is extremely pleased with it. (apparently he punched the air when he opened his gift...! l I would say as a bit of a negative that it isn't very robustly or smartly packaged - just a cardboard box which got a little squished in transit from Pen Heaven to me, He didn't seem to mind though.

A Proper Fountain Pen At Last

Although relatively cheap this is a great pen - I have used cheap and even disposable fountain pens in the past and wanted to try a real one as I found they were not really up to the mark - this Lamy was bought to me as a Christmas present and it is fantastic - a pleasure to use - even better when taking the price into account :-)

I love this pen. It was a present to myself when I was feeling down (buying a fountain pen always cheers me up) and the wait for the pen to arrive only heightened my pleasure. It's lightweight, with a shaped barrelly bit which is helpful for me as I have difficulty with gripping smooth, round pens.
I bought it to have a fountain pen in my bag with my sketchbook as I like to draw anything of interest I see, or to pass the time while waiting. It will do the job beautifully, though not yet as I'm enjoying writing with the blue ink in the cartridge supplied.
I hope I don't lose it but the price makes it replaceable and the quality is such that I'd be very happy to have another Lamy Safari. (PS; they come in a nice range of colours too!) :o)

This pen is very reasonabl priced and is pleasant to use. The delivery was fast what more can I say.

This is a lovely pen to use. The grip is extremely comfortable and the nib has just the right amount of 'drag' to ensure correct letter formation. As a primary school teacher I know the importance of a good writing instrument and always recommend Lamy pens.

This pen arrived quickly and was promptly put to use, Writes smoothly and the broad nib is just great for my large writing! Love it, would recommend this pen to any one; a great stepping stone to more a expensive Lamy pen