Fountain Pen Nib Width Comparison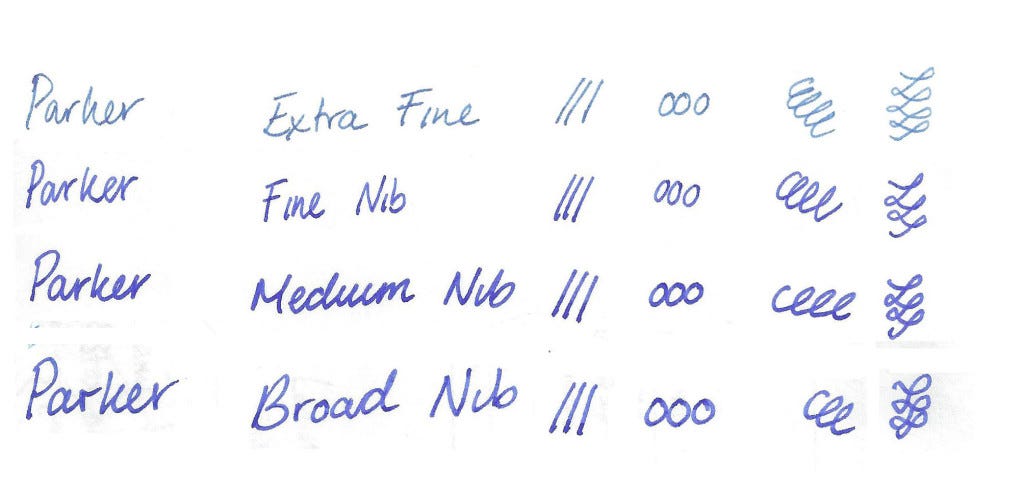 Fountain Pen Nib Width Comparison
Picking fountain pens can be confusing. Selecting the correct fountain pen nib width for your preference and style of hand writing even more so.

What makes it even more confusing is that there is no standard. Nib widths and the corresponding width of the writing line vary from manufacturer to manufacturer and even across continents.

As a rule of thumb nibs made in the Asia will have a finer writing point than American made nibs which in turn will have a finer writing point than nibs made in Europe.

If you are after a particular nib width or particular brand this might help you narrow down your choices as not all brands do all nib widths. By using the following buttons you can compare writing samples by brands which have various different nib widths available (Pen Heaven stocked widths only) or compare one nib width across the many different brands.
Results by brand
Results by nib width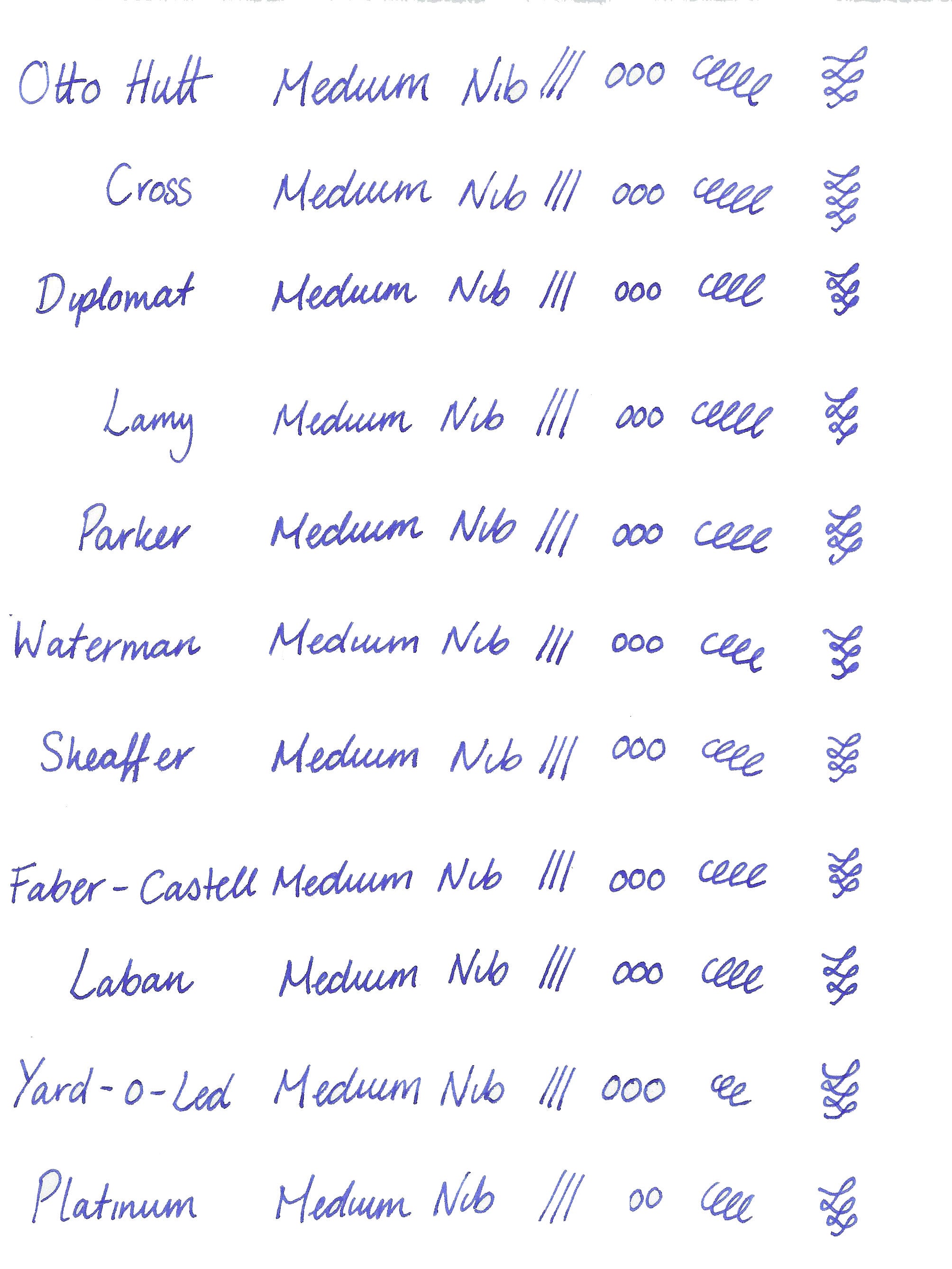 *Please note that these images have been produced at a width of 170mm.
So how do you know which is right for you?
Think about your style and the size of your writing. This affects which fountain pen nib width would be best suited to you. Below is a brief outline of the four main nib widths:
Extra Fine (EF / XF / X) has the thinnest writing line. This nib width is especially popular for drawing or for writing characters like those in Chinese or Japanese writing and suits intricate detailing.

Fine (F) has a thin writing line. This size of the width is approximately 0.2mm finer than the medium nib width of the same brand. Fine is especially suitable for people with small handwriting.

Medium (M) is the most popular nib width. Although this does vary this is usually around 0.6mm in width. This is also the standard nib width on most brands.

Broad (B) has a broader writing line than medium. The writing point of these nibs is approximately 0.8mm in width. Broad nibs are suitable for people with larger hand writing.