Standard

Premium

Special/Next Working Day*

Saturday

UK

2-5 days -

FREE

1-2 days -

£3

1 day - £6

On Saturdays -

£11.00

Europe

3-8 days -

£6

-

-

-

Rest of World

8-12 days -

£10

-

-

-
Next Working Day & Saturday Delivery orders are sent via Royal Mail's Special Delivery service and will require a signature.
All orders placed after 3pm will be despatched the following working day.
Product Details
PRODUCT DETAILS
DELIVERY & RETURNS
BRAND INFO
Overview
Classic Parker style. The Parker Sonnet ballpoint pen has an ageless appearance, with an elegant profile and tasteful decoration forming a figure of unassuming beauty. This brushed steel finish with chrome appointments offers plenty of appeal for all tastes. Make handwriting a joy with this delightful Parker pen.
Ink Colour : Black
Key Features
Updated 2016 model
Quinkflow technology for smooth, consistent writing performance
Twist opening mechanism
High shine Nickel Palladium plated trim
In stainless steel with brushed, textured effect
13.3cm in length, 1.0cm in width
Pen writes in black ink
Parker presentation box
2 years international warranty
Delivery & Returns
Delivery Information
All orders placed before 3pm Mon-Fri are despatched the same day (except on a bank holiday), even if your order has personalisation. Orders placed after 3pm, at the weekend or on a bank holiday are despatched next working day.
Please see our delivery page for Christmas delivery deadlines.
UK: We use a Royal Mail tracked service. Standard delivery is free and takes 2 to 5 working days, Premium is £3 and takes 1 to 2 working days. Next working day is £6 and is delivered by 1pm (requires a signature).
International: All international deliveries are passed to your national delivery service. Deliveries to Europe (£6) take 3 to 7 working days, and Rest of the World (£10) takes 7 to 10 working days.
Returns Information
If you are unhappy with your items, they can be returned to us within 21 days of receipt of purchase to be eligible for an exchange/refund (Items purchased for Christmas can be returned by 14th January). The item must still be in a re-saleable condition and returned with proof of purchase. Items that have been personalised cannot be returned unless they are faulty.
Should you receive a damaged or incorrectly dispatched item, please inform us within 7 days of receipt, so we can advise you on the return of the item. Call 0208 731 8610 or email [email protected]. If a faulty or incorrect item is returned, we will refund your postage up to the cost of 1st class recorded Royal Mail. If you are sending items from abroad, please call us for a delivery quote.
Brand Info
The Parker Pen Company has a prestigious history spanning over 100 years since 1888. Established in America they are now a worldwide brand and manufacturer of top quality pens. Choose the Sonnet for fountain pens with lots of nib widths. Looking for a best seller? Pick the IM range. Available in fountain, rollerball and ballpoint, you can buy individually or as a set. Even with our in-house engraving service these pens won't break the bank. Buy into the Parker heritage with the Duofold, inspired by the 1921 original.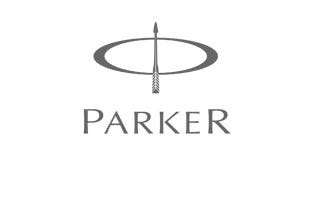 Reviews
Lovely Pen. Excellent service

Written on

Lovely Pen. Excellent service

This review was submitted through feefo

Excellent quality and service

Written on

Excellent quality and service

This review was submitted through feefo

Sleek, nice and the perfect gift

Written on

Sleek, nice and the perfect gift

This review was submitted through feefo

A really great quality product with

Written on

A really great quality product with quick delivery and would recommend to anyone interested.A very happy customer.Thank you pen heaven.

This review was submitted through feefo

Great service and perfect gift

Written on

Great service and perfect gift

This review was submitted through feefo

Perfecto, really nice and soft in

Written on

Perfecto, really nice and soft in write

This review was submitted through feefo

Parker stainless steel ball pen

Written on

Parker stainless steel ball pen

This review was submitted through feefo

The people they was gift for

Written on

The people they was gift for loved them and was really happy with them

This review was submitted through feefo

Excellent product, presented in a nice

Written on

Excellent product, presented in a nice box and engraved correctly.

This review was submitted through feefo

The pen was a birthday gift for a friend, I ordered it on the net on Sunday and it was delivered (free) on Wednesday. An excellent service.

Perfect promotion gift for my best mate!

Beautiful pen.
Writes perfectly and makes a very nice and professional looking gift. I would definately recommend this pen, very sheek looking.

Grandaaughter very pleased with her pen for her 18th birthday

Very pleased with all aspects bof buying and receiving pen.

Admittedly I had never used a Parker pen before ordering this one, and I can honestly say it was worth every penny. I have never been able to write so smoothly and fluidly in my life. This isn't just a disposable pen, this is a pen for life. I'm left handed and the ink doesn't smudge for me, and my hand doesn't hurt after holding it for a while like other silver pens. You don't need a disposable pen with a rubber grip, you just need a Parker Sonnet.

The Parker Pen I recently purchased was up to the high standard I have come to expect over the years. It works efficiently and has looks to match.

I brought this lovely pen for my boyfriend for Christmas it came in a nice gift box and I had it engraved I'm sure he will love it as I do

Quality product, excellent service

Bought this pen as a gift and it was delivered very promptly. Will happily use this company again - a first class service. Thank you.

I ordered this pen for a Christmas present for my daughter, it was ordered online on the Friday and was delivered free the following Mon. A very nice pen and an excellent service.

Purchased pen as a gift and really pleased with it. Pen looks great engraved and comes in a nice box. Service was excellent too.

I am very happy with this product. I bought it as a present for my brother and had it engraved. The Pen arrived quickly and well packaged. Thank you.

I purchased this pen as a gift and I was really impressed when it arrived. The pen looked elegent and expensive and was packaged beautifully. The speed of delivery was 10 out of 10.
I would certainly purchase further items from this store.

Bought for my nephews 18th birthday. Great service and quick delivery. Best of all he really liked it.

Delighted with speed and quality

Easy to order, quick delivery, excellent engraving. A very nice graduation present for my son.

Chique, yet Professional looking Ball point pen

I bought this pen for my husband who is embarking on a teaching career. We were both really delighted with the appearance and feel of the pen, which is also a lovely writter. I, personally was impressed with the engraving and also the prompt profession service I received from Penheaven. Thank you so much.

Excellent Parker Sonnet Ballpoint Pen

I bought this pen for my boyfriend for Valentines. He loved it. As soon as he held it and felt the weight of it, he new it was special and expensive. The engraving meant a great deal to him too.
Fantastic.

We purchased this for a present and it was lovely. Thanks

Cudos for the fast delivery and nice packing, too!

Excellent service and a lovely pen. Would definitely recommend Pen Heaven.

Bought this as a gift, it is really nice, a great pen and the engraving makes it even more special!

Lovely pen. Engraving was really nicely done. Made a perfect present for my husband from the children and is something that will last. Delivery was very quick which was really appreciated. All round very good service. Thank you Pen Haven.

I was very pleased with the pen extremely lovely

I purchased this pen for my partner for his 24th birthday, got it engraved with a personal message and had it gift-wrapped from PenHeaven. The quality of the engraving and the detail on the pen is absolutely beautiful. The chrome finish adds true value to the pen making it look rather sophisticated and chic. My partner, whose a doctor, was highly impressed and began to utilise it at work straight away. He couldn't stop thanking me, and requested me to write a review on the pen. His words: "It's the best pen I've ever used in my life, and I've used many. The ink flow out of the pen is perfectly controlled and smooth".

Im sorry for the extra long review, but I honestly cannot praise the pen enough. Thank you PenHeaven

Great pen, lovely weight and finish. Engraving exactly as requested. Swift delivery. Made a great Best Man's present. Will use again!

I think reviews are really important because it really does help you chose items / gifts from the Internet. I'm grateful for all previous reviews as it helped me decide on this beautiful pen. It's sleek, neat, & lovely to write with. It has a great balanced weight and feels a lot more expensive than the price I paid. Beautifully engraved in italic font finishes the pen off. A wonderful gift which anyone would love to receive. More importantly the service I received from Pen Heaven was fantastic. They were so quick to process my order and I given 5 stars. Both company and product well recommended :-)))

I am very happy with the service and the quality of this pen. The engraving is also excellent and very clear. I was a little worried about the size of the pen as it says it is a TRIM in the description. It is a normal size pen and feels lovely in the hand. I called pen heaven and chatted to a very helpful man who described the engraving process and the pen.
All in all very happy!!

Present for my husband (doctor) for our third wedding anniversary. He uses a pen quite often, so a decent one were a perfect gift! He loves it and says it writes very smoothly :-)

Parker Sonnet stainless steel chrome trim ballpoint pen

I bought this as a graduation present and had it engraved. It came the day after ordering and was beautifully done and presented. My nephew was extremely pleased with it saying "wow I've never had a proper pen before"! Brilliant service and price.

Bought as a gift, excellent service and speed of delivery meant 1 very happy recipient.

Superb Parker ballpoint pen

Received the Parker Sonnet Stainless steel chrome ballpoint pen very quickly and discovered a most excellent pen - it is a gift for someone and I am absolutely sure they will love the pen!

Fantastic communications and speed of service. A highly recommendable company.

Good Quality. Quick Response to Complaint

Bought this pen as a birthday gift for a friend. The first delivery was of bad quality (the engrave was not done properly). I emailed a complaint with photo as evidence. The company was quick to act and sent me a replacement straight away. My friend was impressed with how smooth the pen writes.

Great service and delivery, bought for my son in law and had it engraved, He loved it.

An excellent pen beautifully engraved.

I bought this pen for my student son and he really liked it. He said it writes very smoothly. I had it engraved with his name and date as a keepsake. It was despatched the same day as I ordered it and was in an attractive presentation box. I was very pleased with my purchase.

An excellent pen beautifully engraved.

I bought this has a birthday gift , great pen , engraving looked good , not given it has gift yet has birthday not until february , but i know it will be loved speedy delivery great service

So Pleased, Could Not Be Faulted

Very pleased with the Pen, quality of the Engraving, Presentation and overall efficiency of the transaction. The pen was a special present for our Daughter-in-Law and she is obsolutely delighted with it. I must mention Richard and offer him many thanks for his assistance and advice, he could not have been more helpfull and is a true ambassador for Pen Heaven.

Parker Sonnet S/s ballpoint pen engraved

We bought the pen for the Chairman of our local group and all the other members were very pleased with and so indeed was the Chairman. The engraving really added to it and made it special.