Standard

Premium

Special/Next Working Day*

Saturday

UK

2-5 days -

FREE

1-2 days -

£3

1 day - £6

On Saturdays -

£11.00

Europe

3-8 days -

£6

-

-

-

Rest of World

8-12 days -

£10

-

-

-
Next Working Day & Saturday Delivery orders are sent via Royal Mail's Special Delivery service and will require a signature.
All orders placed after 3pm will be despatched the following working day.
Christmas Delivery Deadlines (order by 3pm on below dates)
United Kingdom
20th December - Standard Tracked
21st December - Premium Tracked
21st December - Next Working Day
International
4th December - Africa, Middle East
7th December - Cyprus, Malta, Asia, Far East, Eastern Europe
8th December - Carribean, Cental and S.America
10th December - Greece, Turkey, Australia, New Zealand
14th December - Canada, Czech Republic, Italy, Poland, USA
15th December - Finland, Sweden
17th December - Austria, Denmark, Germany, Iceland, Netherlands, Norway, Portugal, Slovakia, Spain, Switzerland
18th December - Belgium, France, Ireland, Luxembourg
Product Details
PRODUCT DETAILS
DELIVERY & RETURNS
BRAND INFO
Overview
The Coles Auriol Carbon Fibre fountain pen is a masculine writing instrument made from brass for an ideal weight balance.
Ink Colour : Black
Key Features
Authentic carbon fibre finish
Medium stainless steel nib
Excellent balance and weight
Pen writes in black ink
A Coles gift box is included
Delivery & Returns
Delivery Information
All orders placed before 3pm Mon-Fri are despatched the same day (except on a bank holiday), even if your order has personalisation. Orders placed after 3pm, at the weekend or on a bank holiday are despatched next working day.
Please see our delivery page for Christmas delivery deadlines.
UK: We use a Royal Mail tracked service. Standard delivery is free and takes 2 to 5 working days, Premium is £3 and takes 1 to 2 working days. Next working day is £6 and is delivered by 1pm (requires a signature).
International: All international deliveries are passed to your national delivery service. Deliveries to Europe (£6) take 3 to 7 working days, and Rest of the World (£10) takes 7 to 10 working days.
Returns Information
If you are unhappy with your items, they can be returned to us within 21 days of receipt of purchase to be eligible for an exchange/refund (Items purchased for Christmas can be returned by 14th January). The item must still be in a re-saleable condition and returned with proof of purchase. Items that have been personalised cannot be returned unless they are faulty.
Should you receive a damaged or incorrectly dispatched item, please inform us within 7 days of receipt, so we can advise you on the return of the item. Call 0208 731 8610 or email [email protected]. If a faulty or incorrect item is returned, we will refund your postage up to the cost of 1st class recorded Royal Mail. If you are sending items from abroad, please call us for a delivery quote.
Brand Info
Designed in the UK, Coles offer bold, individual styling. The highest quality materials and finishes marry with state of the art writing technology to produce our exclusive range of pens (we use leather, carbon fibre, mother of pearl etc). All pens feature a satisfying weight that you would find in more expensive pens, and fountain pens come with a stainless steel nib for durability. The Coles Deluxe range takes international standard ink cartridges and refills, as well as standard Parker refills.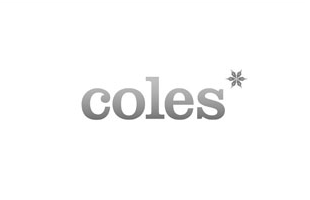 Reviews
Terribly disappointed in this pen. Looks

Written on

Terribly disappointed in this pen. Looks better in pics than in the flesh. Very, very poor writer with no continuous ink supply to nib when writing leaving gaps in words. would not recommend. Only seems to write when nib held at almost 90 degrees counterclockwise - should have picked a Lamy instead.This pen was heavily discounted so maybe known problem with it as other internet reviews that I have subsequently seen would suggest. Discount of no value when pen doesn't write.

This review was submitted through feefo

The pen feels nicely weighted in

Written on

The pen feels nicely weighted in the hand, but the finishings aren't great. The screw thread is rough and makes a horrible noise when you screw/unscrew the lid or barrel - when running a finger across the thread you can feel the roughness. The same applies to the logo engraved on the lid - it's all rough and not finished. The ink doesn't flow consistently when writing and the nib broke after a few weeks of use. I wouldn't buy this pen at all - I'll look for a different make via Pen Heaven.

This review was submitted through feefo

A good solid pen, slightly heavy

Written on

A good solid pen, slightly heavy to handle but robust. Cap rattles a little.

This review was submitted through feefo

Fountain pen and fibre refill

Written on

Fountain pen and fibre refill

This review was submitted through feefo

Great product for the price I"ve

Written on

Great product for the price I"ve paid really happy

This review was submitted through feefo

Outstanding product, makes writing letters

Written on

Outstanding product, makes writing letters pleasure 👍

This review was submitted through feefo

Ink does not run in same

Written on

Ink does not run in same quintey during slow ,or fast writing

This review was submitted through feefo

I've been using this for about a week now, and love it. The picture doesn't really do it justice since it's difficult to see the weave and finer detail. Up close it's instantly recognisable as CF, and the weave shimmers as it should with a glossed coated finish. The nib is what I would call fine, which would be around the same as you'd find on a normal biro. It's a heavy pen to hold, which feels good in your hand - lid on or off (which screws at either end). I would definitely recommend it, and at this price you won't be disappointed!

I have now purchased both the pen and fountain pen versions of this product and think they are absolutely great.
The finish is very unique and distinctive, quality excellent, and weight / feel ideal for my style of writing.
For the price you can't go wrong with this quality product

A good and elegant writing instrument. The writing is smooth but the pen is a bit heavy. I am happy with the quality and value for money.

This is a really solid, substantial, beautiful looking man's pen. Lovely to hold, it has a fantastic finish which has a really mesmerising effect. It writes with a very fluent medium line. I am really happy with such a magnificent pen for the price!

a good basic pen but made of brass not carbon fibre.

The top screws off. It feels a little rough, not precision turned. The barrel appears to be made of brass not carbon fibre but has a sort of carbon fibre type finish. It writes well though. Altogether the price is probably about right for this pen but not a bargain in my opinion.