Success Story: The LAMY safari Fountain Pen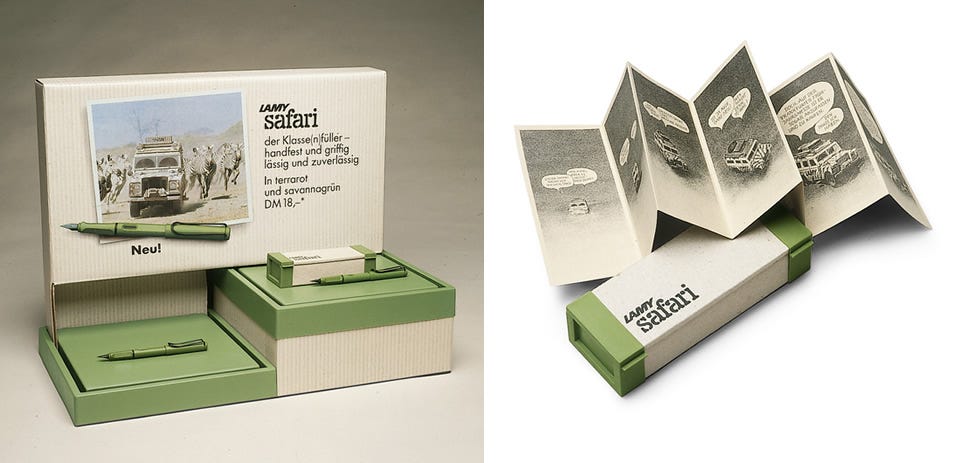 Success Story: The LAMY safari Fountain Pen
Here's a little insider information for you: in the case of almost every pen range on sale at Pen Heaven, ballpoints outsell fountain pens by a ratio of around 2/1 - with one exception.
Despite being a tad more expensive than the ballpoint and requiring a little more maintenance, the LAMY safari fountain pen has managed to buck that trend.

But just why has it been successful? We did a little digging and this is what we found…
Back To School!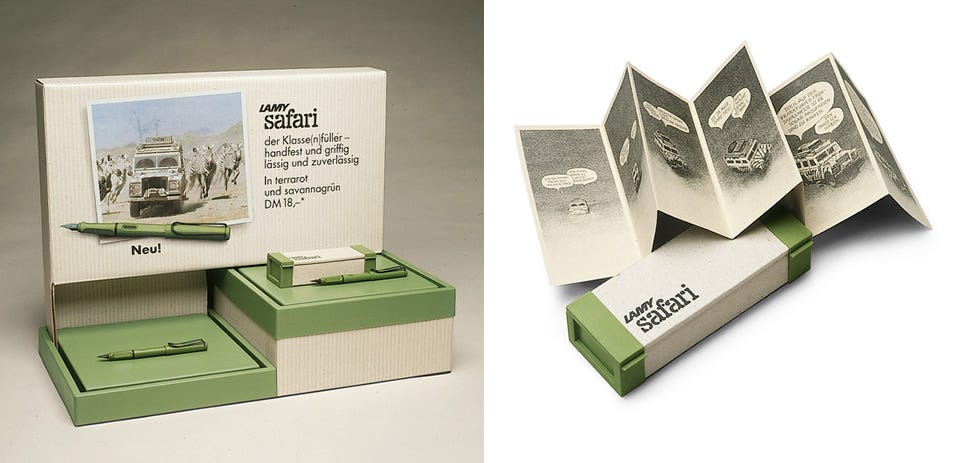 A lot of schools insist on fountain pens because they're easier for children learning to write. But while there's now a wide range of children's designs available, this wasn't always the case.
So in 1980, LAMY set out to make the fountain pen more kid-friendly, specifically aiming their new model at schoolchildren ages 10 – 15 years.
Reasonably priced, featuring details such as the ergonomic grip to aid proper finger placement and with funky, angular styling, the safari quickly became a popular addition to pencil cases in classrooms worldwide.


The Simple Things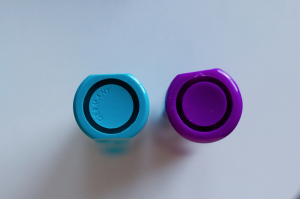 The safari was hailed as an "outstanding design achievement" when it scooped the iF Design Award 1994. With no clever mechanics, precious metals or fancy trim, what makes it so special is its sheer simplicity.
Take the shape, for example. It was yonks ago that pencil manufacturers realised that a round pencil was only going to roll off your desk, so you wonder why not more pen makers have cottoned on to LAMY's practical flat-sided design.
Then there's the ergonomic grip. As well as encouraging children to hold a pen correctly, the safari's flat surfaces and light weight make it effortless to hold, allowing users of all ages to write in more comfort and for longer.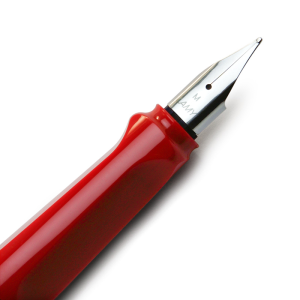 Finally, the nib. A nib on a heavily-used fountain pen will eventually need to be replaced and, in the case of fountain pens from most manufacturers, this means replacing the whole lower half of the pen. Not so with LAMY. Their nibs can be quickly, easily and independently removed, making them an easy and cost-effective option both for everyday users, and for artists and calligraphers who like to keep a range of nib widths to hand.
Global Appeal
So the features which make the safari a practical, affordable choice for schoolchildren have also won favour with all kinds of people.
Artist blogger Sparkling Silva advocates its use for sketching, citing the nib's ability to produce clean lines when held at almost any angle, to the extent that the regular nib is unlikely to pose a problem for left-handers.
This particular aptitude has led to the pen's huge popularity in China, where the LAMY extra-fine nib is especially well-suited to the intricate, calligraphic alphabet, and where LAMY is currently challenging a cheap, lookalike "Hero Summer safari" in the Chinese courts.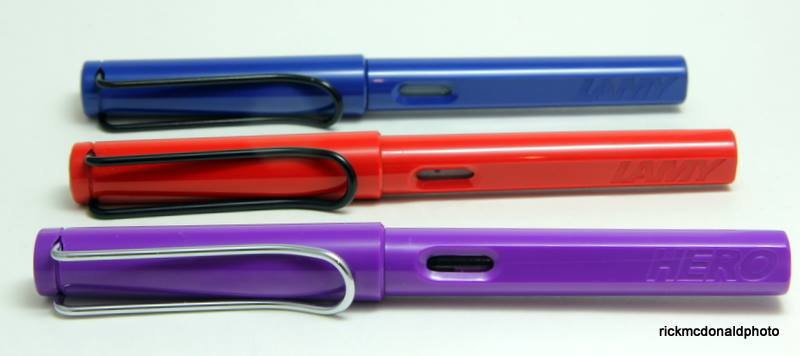 Designer David Seah, meanwhile, blogs frequently about productivity and creativity, sings the safari's virtues in snippets and anecdotes - "My sister doesn't ordinarily like fountain pens because they feel scratchy and catch on the paper, but the LAMY was pleasurable and smooth" - and his favourite pens seem to pop up in most of the images that decorate his site.
Rare Species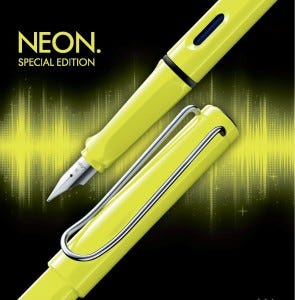 ...are what you hope to see on safari! Okay, no more puns, our bad. What we're referring to here is the fact that the limited edition safaris, released in a new colour every year, frequently change hands on eBay for in excess of £50.
So it could be a smart move to move to snap up a limited edition safari fountain pen, leave it unused in its original packaging and sit tight until it falls out of production – although we're not sure we'd have that much self control.
Forever Young
Fountain pens have always been perceived as something of a luxury, some featuring luxe details such as gold trim, others styled to evoke a sense of tradition, and others just too precious to carry around.
The safari, on the other hand, has turned all that on its head. It's practical, durable, priced for everyday use and, years after it first launched, it still looks as funky, fresh and fun as the day it was designed. With so much going for it, there's no reason Pen Heaven can see why it won't go on winning fans for years more.