Standard

Premium

Special/Next Working Day*

Saturday

UK

2-5 days -

FREE

1-2 days -

£3

1 day - £6

On Saturdays -

£11.00

Europe

3-8 days -

£6

-

-

-

Rest of World

8-12 days -

£10

-

-

-
* Next Working Day & Saturday Delivery orders are sent via Royal Mail's Special Delivery service and will require a signature.
All orders placed after 3pm will be despatched the following working day.
Product Details
PRODUCT DETAILS
DELIVERY & RETURNS
BRAND INFO
Overview
A superb balance of style, functionality and affordability. The Parker IM promises to impress, with a sturdy all-metal construction producing a high-quality weight and feel. Accented by gold trim, a brushed metal finish brings this ballpoint pen right in line with the latest trends. A must-see for anyone shopping for a new pen.
Ink Refill : Blue
Key Features
Lubriglide technology for long-lasting performance and writing comfort
Button action opening mechanism
Classic Parker arrow design on clip
Brushed metal finish with gold trim
Dimensions: L14cm x D1.1cm
Parker presentation box
Pen writes in blue ink
2 years international warranty
Updated 2016 model
Delivery & Returns
Delivery Information
All orders placed before 3pm Mon-Fri are despatched the same day, even if your order has personalisation. Orders placed after 3pm or at the weekend are despatched next working day.
UK: We use a Royal Mail tracked service. Standard delivery is free and takes 2 to 5 working days, Premium is £3 and takes 1 to 2 working days. Next working day is £6 and is delivered by 1pm (requires a signature).
International: All international deliveries are passed to your national delivery service. Deliveries to Europe (£6) take 3 to 7 working days, and Rest of the World (£10) takes 7 to 10 working days.
Returns Information
If you are unhappy with your items, they can be returned to us within 21 days of receipt of purchase to be eligible for an exchange/refund. The item must still be in a re-saleable condition and returned with proof of purchase. Items that have been personalised cannot be returned unless they are faulty.
Should you receive a damaged or incorrectly dispatched item, please inform us within 7 days of receipt, so we can advise you on the return of the item. Call 0208 731 8610 or email [email protected]. If a faulty or incorrect item is returned, we will refund your postage up to the cost of 1st class recorded Royal Mail. If you are sending items from abroad, please call us for a delivery quote
Brand Info
The Parker Pen Company has a prestigious history spanning over 100 years since 1888. Established in America they are now a worldwide brand and manufacturer of top quality pens. Choose the Sonnet for fountain pens with lots of nib widths. Looking for a best seller? Pick the IM range. Available in fountain, rollerball and ballpoint, you can buy individually or as a set. Even with our in-house engraving service these pens won't break the bank. Buy into the Parker heritage with the Duofold, inspired by the 1921 original.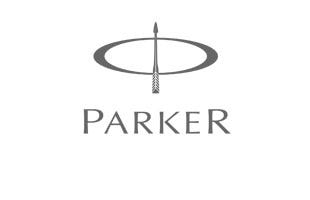 Reviews
Product as described, great engraving.

Written on

Product as described, great engraving.

This review was submitted through feefo

Very easy to order and could

Written on

Very easy to order and could see how it would look on the pen before purchase

This review was submitted through feefo

Ordered this pen in white for

Written on

Ordered this pen in white for a friend's birthday. Engraving was perfect. Very quick delivery. This is first time i have ordered from pen heaven but will definately order again

This review was submitted through feefo

Great price, perfect gift and received

Written on

Great price, perfect gift and received very quickly!!

This review was submitted through feefo

EXACTLY AS SHOWN AND DESCRIBED ON

Written on

EXACTLY AS SHOWN AND DESCRIBED ON INTERNET.

This review was submitted through feefo

Lovely quality pen. The pen looks

Written on

Lovely quality pen. The pen looks nice too.

This review was submitted through feefo

Bought as a present and the

Written on

Bought as a present and the wife loves it.

This review was submitted through feefo

Great service excellent service and value

Written on

Great service excellent service and value for money

This review was submitted through feefo

beautiful looking pen brought for graduation gift and got it engraved at pen heaven who were very helpful

parker im brushed metal gold trim

this pen was purchased for a gift,so can only review serivce and quality for this item.service five star and quality was amazing for money.well pleased with my purchase and sure it will be appreciated by reciprent.

Parker IM Brushed Metal Gold Trim Ballpoint Pen

I was very pleased with the quality of this product and with the engraving I requested. I was also delighted with the prompt and efficient service received - the pen arrived three days after the order was placed.

It looks impressive but as it is for a Xmas present I do not know yet how well it writes! It was received very promptly.

bought this for the wife,been looking for something a bit special and this was it. less than

I ordered this pen and had it ingraved for my grandson for Christmas. It was delivered very promptly and I am delighted with it. So nice I wish someone would buy me one!

I brought this pen as a gift for my brother. It's even nicer than the picture shows, & with the personal engraving it just made the pen all the more special.
I just hope my brother likes it as much as I do!!

Parker IM Metal Gold Trim Ballpoint Pen

Excellant service. Delivery was quick. Brought for a present. Nice looking pen and the engraving finish was well worth the extra money.

I bought it as a gift from my little boy to his dad, the engraving was lovely and made it special, although I think it could have fitted a few more letters on (then it could have said daddy). Would highly recommend thankyou

The pen is good quality and the service was excellent. The only comment I would make is the presentation box could be a little nicer.

I bought this pen as a gift for my friend. He really likes the pen. I just think the engraving is a bit too subtle...you really have to take a good look to see that the pen has been engraved.

great pen gave it as present and he loves it

Bought this pen for a colleagues 60th birthday & had it engraved too she was over the moon with it! Really stylish, classy pen-super quick delivery thank you!

Very beautiful birthday gift. My sister loved it. She was amazed by the engraving.

I was very satisfied with the purchase, engraving and delivery. Thank you so much.

I wanted something a bit special for cousins 70th and this pened the bill for me. Service fast efficient and above all my expectations. engraving perfect I could not ask for more

This pen was a gift for 80yrs birthday and it gave the wow factor! Beautifully engraved, colours and shape were the perfect fit for recipient and writes like it floats across the page. Presented in a lovely stylish box.

Parker IM Brushed gold Trim Ballpoint Pen

I was pleasantly surprised that the pen looked better than I thought. Personalised Parker pen was very good value for money and better still with free postage.

This is a brilliant gift, my friend loves his gift as it's Personalised and looks good.

Delighted with the pen. Really prompt service. Will be happy to buy from you again.

Brought it for my husbands 46th birthday he was really impressed with it he thought it was a classy gift especially with engraving thank you pen heaven!

I ordered this lovely pen as a present for my mother. The engraving is superb and I think she will love her present.

This was bought as a thank you gift for carers who helped care for my father it is ideal and comes in a lovely presentation box very pleased

I have ordered this pen several times, as I am always impressed with the quality and the speedy delivery.

I brought this pen for my friend on his birthday. I wasn't sure at first if he would like it or not as I got at last minute. But when I gave it to my friend he loved the pen especially the engraving feature. He was very excited to have it and said it was the best gift he got :)
In short its a very nice pen and looks good!

Pens are beautiful.Bought them as a Golden Wedding present,sure they will be thrilled.Excellent service all round.Thank you

We recently bought an engraved pen for my grandmothers 80th birthday. The pen came within 48 hours of ordering, beautifully engraved and packaged ready for us to deliver to grandma. The perfect way to mark being an octogenarian.

The pen is beautifully made and looks expensive for the price it is. It writes really well. It was given as gift and the recipient was delighted.
The only drawbacks I had were..
The colour is lighter than the picture..I fell in love with the slight pink tinge but the pen comes in silver.
Also, the engraving isn't as prominent as id hoped.
Finally, the presentation box detracts from what is otherwise a very nice pen.
Excellent and rapid service.
I'll definitely be ordering from here again

I bought this pen as a present and had it engraved. The engraving is subtle and understated, the pen is a comfortable writing size, not one of these thin, difficult to grasp pens or the thick childlike ones, just a simple, attractive ballpoint pen. As long as you go for subtle and ageless, you can't go wrong

Just as described and lovely present

Pen was bought for boss who was leaving, he was delighted with it. Goods delivered next day.

excellent service and product

I brought this pen as a special gift for my Grandads 75th birthday. He loved it, and said it was his best present. This pen is a beautiful product for the money. hence my 5 star rating.

very happy with the pen. good value for money

Parker IM Brushed Metal Gold Trim Ballpoint Pen

Great Pen (Christmas present) Excellent Speedy Service and very nicely engraved

Pleased with the ballpoint pen, delivered just one day later than anticipated. Thought the name could have been a bit stronger as I had to tell the lady who received it that her name was engraved on it. Otherwise very pleased with the product and would buy from you again.

Bought the pen for a leaving present. I thought the name could have been a bit stronger but the recipient thought it was perfect.

Bought for a friends 60th Birthday gift and liked the discrete engraving

Bought for 80th birthday present lovely style pen engraving was not as noticeable in a certain light but looked very professional very pleased as bought for a present.

Bought for a 50th birthday gift for my friend. I had it engraved and it looked lovely with the gold italic lettering. The pen is well worth the money, it is nice and solid and looks very classy. My friend was delighted.

The pen was as described and arrived in a few days, faster than expected as email notice suggested that it would be longer. would recommend and use again.

bought this for my friend birthday It looks bigger than I expected but I still like it.

A beautiful pen, but is it too fat for ladies slim digits?

Got one of these for my wife, had her name engraved on it, yep its beautiful alright. But it is still in the box in the drawer somewhere. I`ve just found out that she prefers the slimmer type pens. So I have bought her two slim pens by Parker which she uses constantly. And that`s how it is.

This is a gift for someone, wasn't to impressed about the ingraving?? It just looks like a sticker but still good price

I bought 2 of these pens as a thank you to my friends for supporting me on my return from hospital,and they were delighted with them.

This pen is classy looking and well worth the money

Delivered very fast next day. Nice and not very expensive!